Windows Server 2003
End of Support Consultation & Planning
---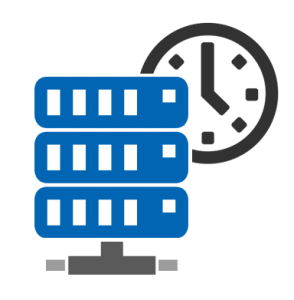 If you're still running Windows Server 2003, you're going to want to read this. On July 14th 2015, Microsoft officially ended the lifecycle of the platform.
With a wide variety of risks associated with going unsupported, it is highly important to find a replacement.
And Metro CSG can help you do it!
---
For businesses running unsupported platforms, we offer time sensitive migration services into Azure and Windows Server 2012:
Metro CSG can help you to maximize the value of transition by discovering which Server 2003 alternative will best suit your business needs. Following a comprehensive three step process, we transform datacenters throughout the New York Metro area and beyond with our migrations.
Assessment – Our discovery application takes stock of the resources you are currently using in your organization.
Mapping – Based off our findings, we work with you to plan the solution that best supports your infrastructure and business goals.
Migration – Once your network has been fully prepared, we transfer your data without impacting your day-to-day operations.
You may think migrating can be put off until it's absolutely necessary, but here's the thing:
It's absolutely necessary right now!
By going unsupported, you risk:
Noncompliance
Industry standards require servers to be kept up to date for continued use. Inability to comply can cost you a fortune in fines and lost business.
System Slowdown
Developers are not obligated to support your system and will cease to provide updates. A lack of continued updates will reduce performance.
Security Breach
Bugs run rampant on unsupported platforms. These flaws can leave your data highly vulnerable to online theft and catastrophic losses.
Why now?
Essentially, end of support means that every connection your server has with the outside world is be severed, with you on your own to manage it. Over time, your hardware becomes increasingly unstable, requiring maintenance costs far exceeding those of replacement.

Overall, Windows Server 2003 End of Life presents a unique opportunity to transform your datacenter in a way that will increase productivity and collaboration within your organization. So, what are you waiting for?