This week marks the launch of Microsoft's new browser, a totally revamped version of Edge, the primary browser for Windows 10. With this release, Microsoft aims to provide a new web browsing experience tailored to the needs of the enterprise.
The new browser is essentially a from-the-ground-up rebuild of the Edge, offering improved privacy feature sets to help users control and understand how their browsing data is used. By default, Edge blocks most trackers used by websites to record web activity, but offers users simplified settings to manage their privacy themselves.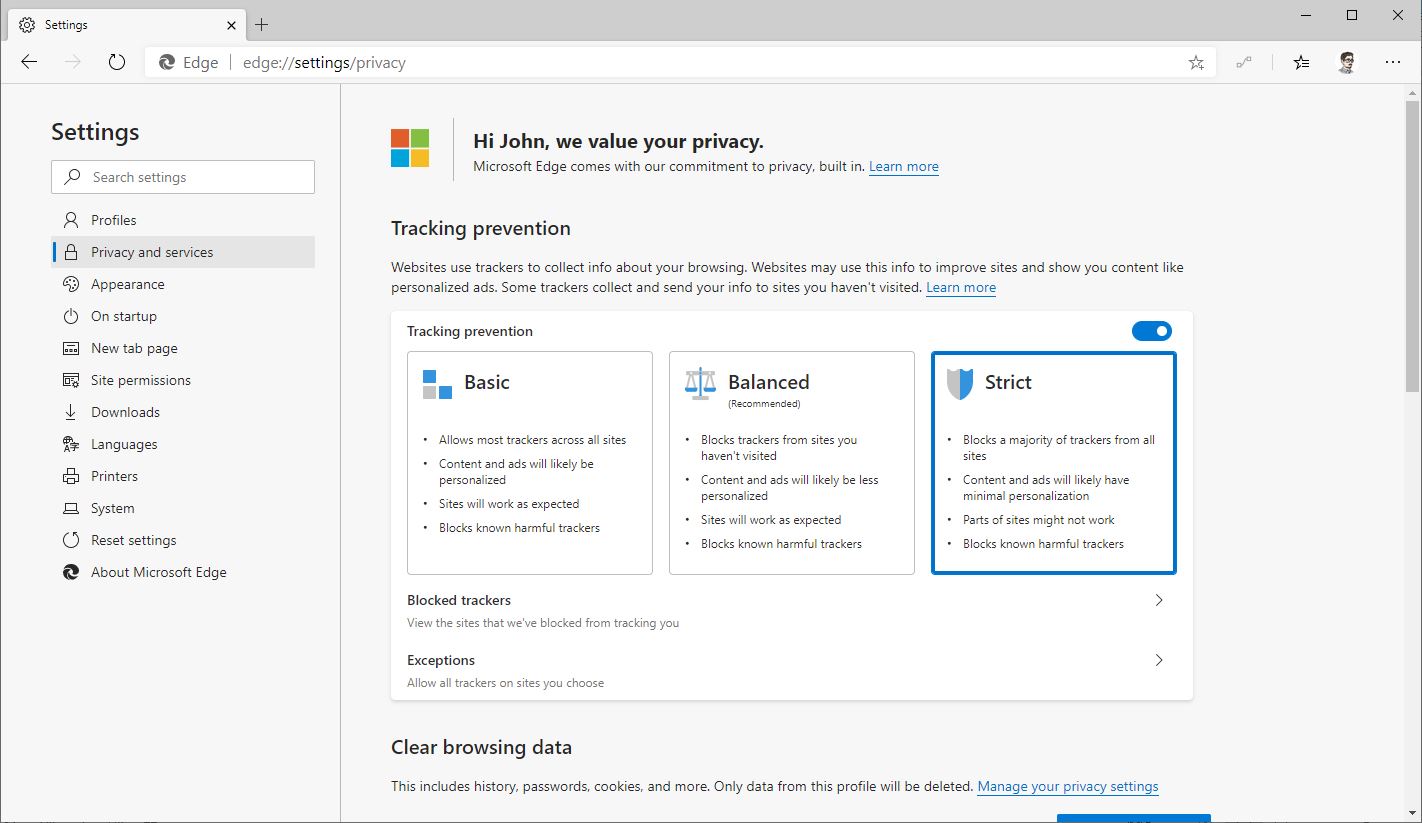 The browser also features greatly improved security features compared to its predecessor, including Microsoft Defender SmartScreen, which analyzes all visited sites for threat and blocks all pages deemed to be malicious. With phishers utilizing increasingly convincing sites to harvest data, such analysis is going to be more and more critical for combating threats.
Another helpful feature will be syncing instances of Edge across devices to offer up a more seamless experience when switching from desktop to mobile. Similar to the Continuum feature that debuted in Windows 10, the browser will persist open tabs and settings between devices, including PC, Mac, Android and iPhone. Because the browser settings are tied to the Microsoft account of the user, such content is synced over the cloud.
Similar to its existing products, the new Edge will offer an enhanced user experience for business users. When a user signs into the browser using a business account that is managed through Azure Active Directory, the browser will offer up an alternative experience tailored to the needs of the business. By authenticating through the cloud, the browser provides an alternative 'New Tab' page displaying recommended documents from Office 365. In fact, the page itself has a similar look to the service's homepage which will allow for a more unified browsing experience.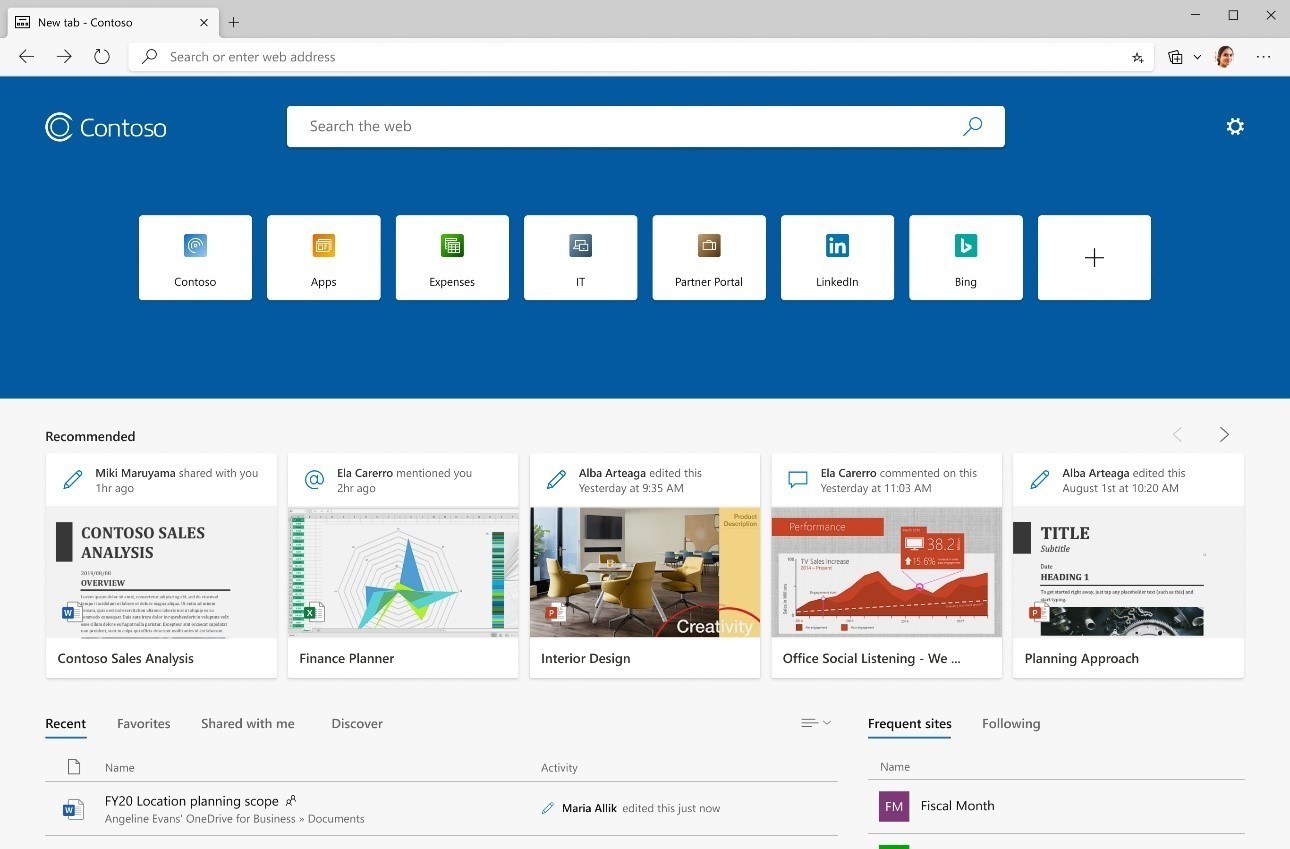 When signed in with a business account the browser also features integration with Microsoft's Bing for Business service, allowing end users to search their organizations data directly from the browser, including files, users, conversations and calendars. As such, searching organizational content can be more of a seamless process for users that doesn't require the Office 365 portal always be open and logged in. In that sense, Edge for Business can also be seen as a new tool to compliment existing Office 365 tenants and offer greater agility.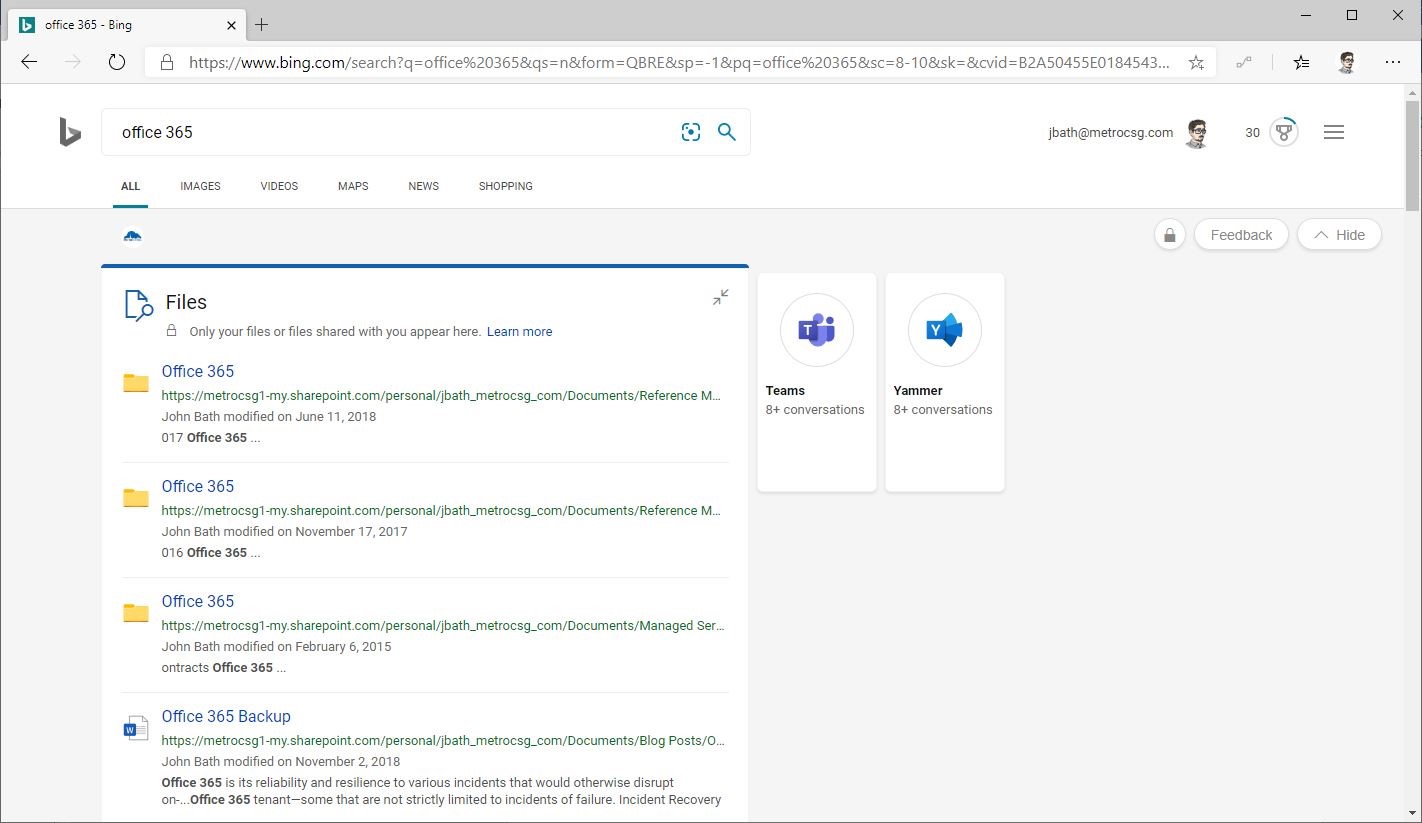 In many ways, the new browser can be seen as an extension of Office 365, that will compliment its existing services. Since Edge makes use of Active Directory, IT administrators are also empowered to extend security policies to the web browser and control how end-users access the web. For example, a conditional access policy may require that users connect to a VPN or company wi-fi before accessing company content.
Perhaps the biggest change in the new Edge, however, is what's under the hood—the browser is based off the Chromium engine, an open sourced web technology known for being the basis of Google's Chrome browser.
The main benefit of using this framework is that Edge can remain maintain compatibility with the same websites as Chrome, as well as utilize its vast library of extensions and plugins. Overall, this means that the Edge team can focus on building out features, rather than adapting their own technology to comply with evolving web standards.
Besides releasing a consumer version of the browser, Microsoft has also released an Edge for Business update module that can assist in pushing the new browser to all devices. This will allow businesses to centrally manage and control the browser permissions using popular MDM tools, such as Windows Intune. That said, the new browser offers considerable improvement over its previous version, worthy of being a true browser for the enterprise.
If you have questions about upgrading to the new version of Edge, feel free to reach out to us for assistance! As a certified Windows & Devices partner, Metro CSG is an expert provider of Windows 10 deployment and management services.