Company News
---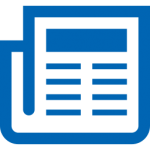 We work constantly to bring you the best service possible. Take a look at some of our biggest milestones!
---
New Competencies in Datacenter and Windows 10!
March 2019
Metro CSG has recently acquired two new Microsoft Competencies! We received the Datacenter competency at the Gold level, denoting proven expertise deploying comprehensive data systems in Windows Server and Azure. Meanwhile, our Silver competency in Windows and Devices recognizes skills in managing and configuring PCs based on Windows 10. Together, these achievements represent our collective knowledge of business IT and the systems used to support operations. From top to bottom, we know our engineers know their stuff!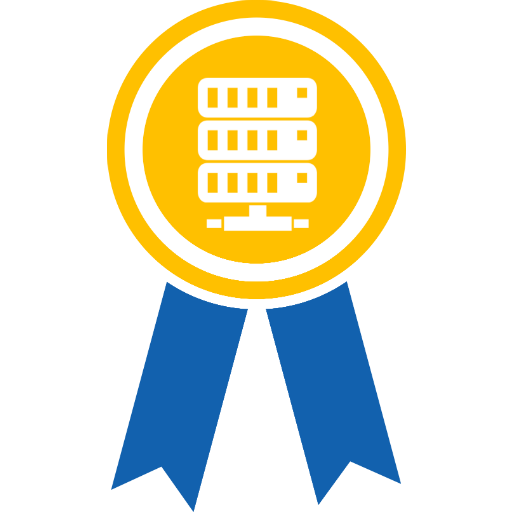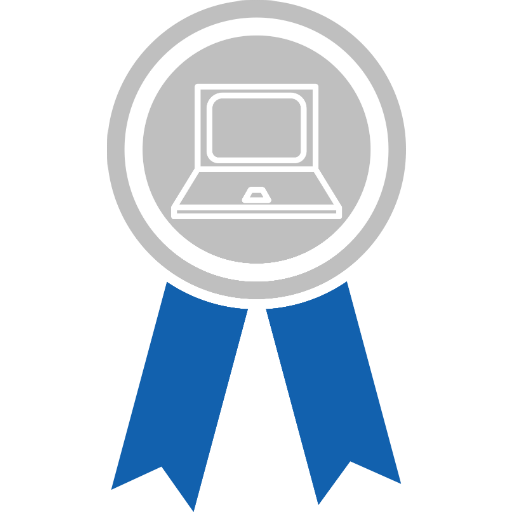 ---
We've Got the Surface Hub!
February 2018
We're excited to announce that Metro CSG has been designated as a certified reseller of the Surface Hub! This new collaboration hardware from Microsoft offers a digital whiteboard experience for businesses, designed to bring together conferencing and collaboration in a new modern package.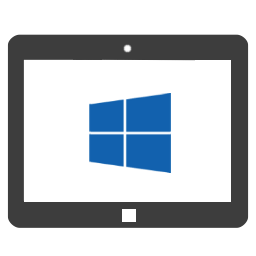 ---
Metro CSG Winner of Two Partner of the Year Awards
July 2017
We're honored to report that we have been awarded the titles of NYC Partner of the Year and East Region Azure Partner of the Year at Microsoft's Inspire partner conference. These awards mark the fourth consecutive year that Metro CSG has been awarded a Partner of the Year Award title, and our very first in Microsoft's larger East Region. Microsoft's Partner Awards serve to put a spotlight on companies that have provided standout service and performance year over year. To be recognized at such a scale is a tremendous honor for us as a company, and could not have been possible without the trust and support of our amazing customers.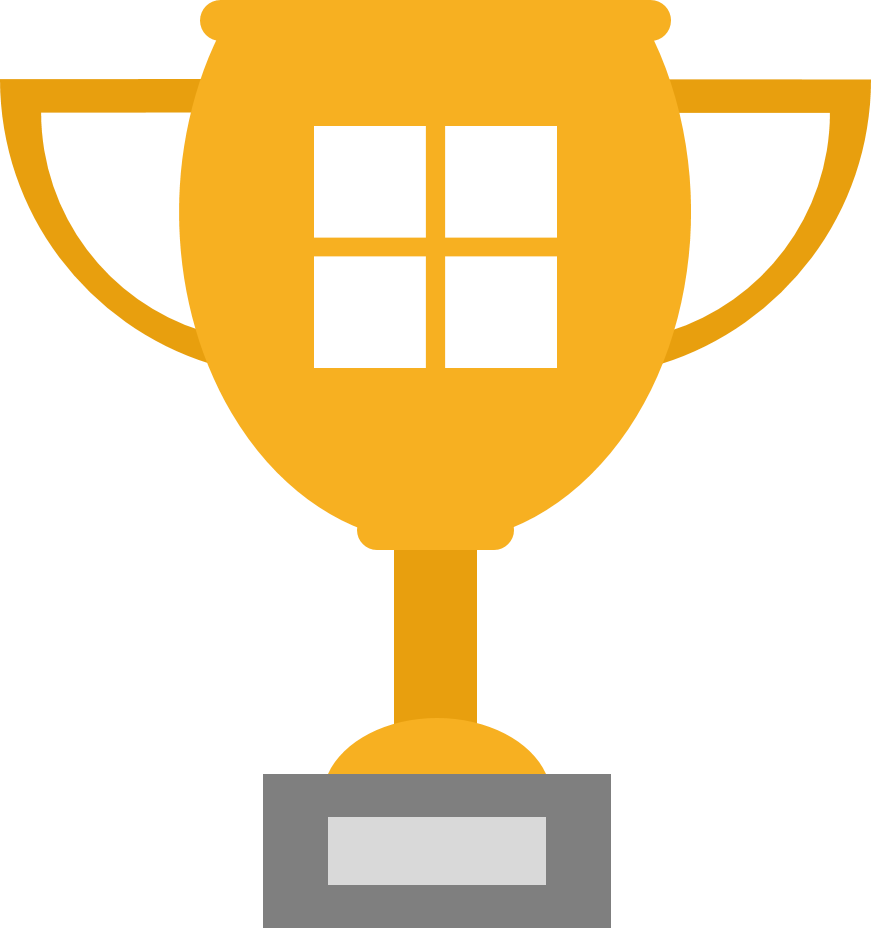 ---
Metro CSG Joins Microsoft P-Seller Program
May 2017
Microsoft has designated Metro CSG as a US Partner Seller (P-Seller)company. P-Sellers represent a small, handpicked set of Microsoft Partners that have demonstrated expertise and reliability in Microsoft based projects. As a member of this prestigious program, Metro CSG enters into a closer working relationship with Microsoft based on earned trust, with greater opportunity for project coordination and support.

---
Authorized Yealink Phone Reseller
April 2017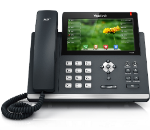 We're thrilled to announce that Metro CSG has been certified as a reseller of Yealink IP phones. Newly supported by Microsoft, Yealink offers a Skype for Business integrated calling experience under a sleek UI and hardware design. With this achievement, our company can more readily offer complete VoIP services for businesses via Skype for Business.
---
Certified for Enterprise Mobile Management
January 2017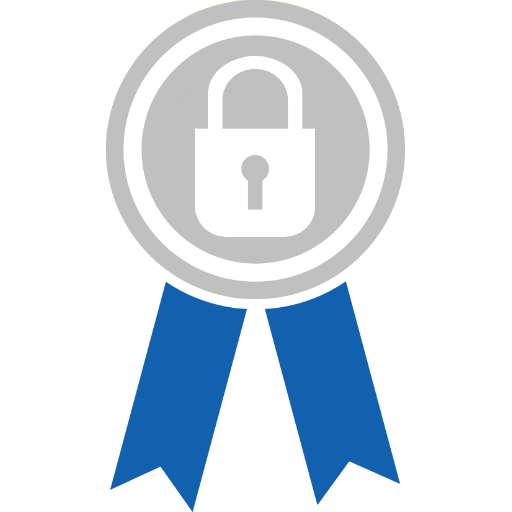 We're thrilled to announce that we have been granted silver certification from Microsoft for Enterprise Mobility + Security! This suite serves as the cyber security wing of the Microsoft family of products, including tools for identity, access, and mobile device management, as well as threat analytics. As a certified Enterprise Mobile Management partner, we have been recognized for proven expertise in deployment and support of this service, and will be able to better support our customers with expanded access to Microsoft resources.
---
Check Us Out on YouTube!
July 2016

Metro CSG is proud to unveil a new library of office 365 tutorial videos on YouTube. When migrating to Office 365, it often helps to have a little guidance in the best ways to get a started and how it works. In these videos we aim to do just that! From downloading Office to setting up your first Skype for Business Meeting, we're working to help your users take advantage of their new platform. And our library is always updating, so there's always something new to learn!
---
Metro CSG Achieves Gold Level Cloud Platform Competency
March 2016

We're thrilled to announce that we have recently attained Microsoft Cloud Platform competency at the gold level. Gold Cloud Platform recognizes proven mastery over Microsoft Azure projects as they relate to technical expertise and customer satisfaction. At this level, Metro CSG is better empowered by Microsoft to support our Azure customers and improve our services further.
As a cloud focused Microsoft partner, this achievement also stands as a symbolic victory for our company. Metro CSG now holds the complete set of Microsoft cloud core competencies at the highest level, identifying us as a leading provider of Office 365 & Azure services.
---
Metro CSG Among 2016's Most Promising Office 365 Solution Providers
February, 2016

Metro CSG has been included on CIOReview.com's list of the 20 most promising Office 365 solution providers in 2016. To earn a place on this list our company was selected from a pool of over 300 nominated technology partners by a panel of CEOs, CIOs, VCs and other analysts. Following a major expansion of our Microsoft cloud practice this past year, this distinction comes as a tremendous honor. We extend our thanks to all our awesome customers who helped make this happen.
CIOReview.com is an online magazine reporting on enterprise technology solutions and showcasing the companies that provide them.
---
Metro CSG Featured in Channelnomics Article
January, 2016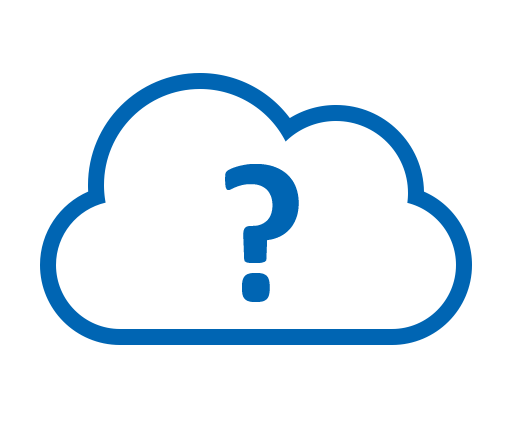 This past week, Metro CSG's very own Heather LaVere was interviewed by Channelnomics to discuss her thoughts on the state of SMB cloud adoption. In the article, she touches on the top concerns of business owners and the steps being taken to address them. Click through to see our thoughts!
---
We're MBE Certified!
November, 2015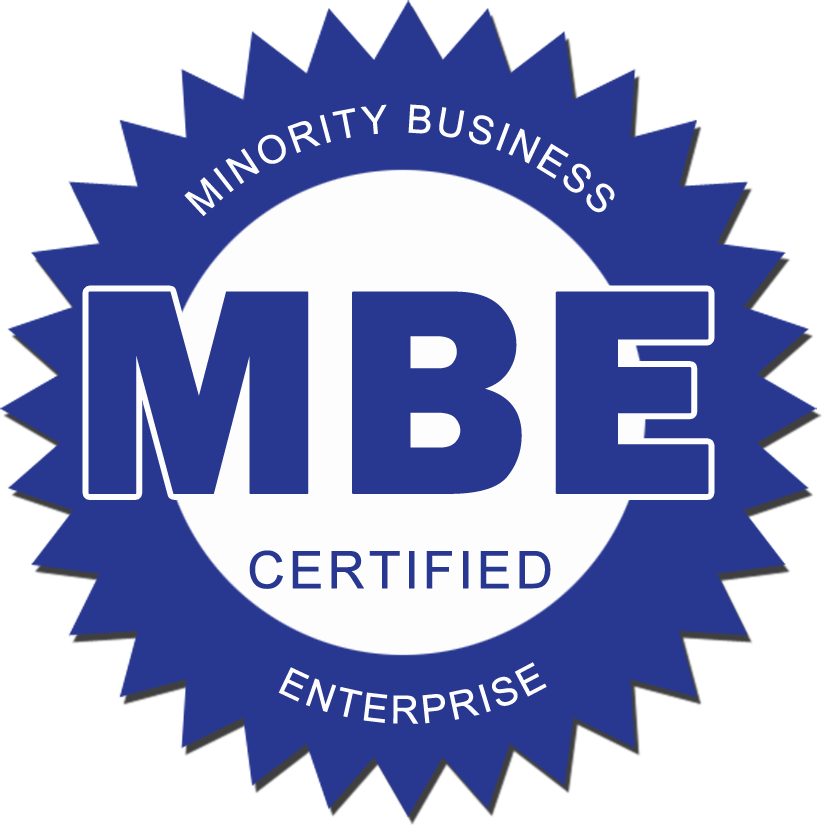 This month Metro CSG has achieved status as a Minority Business Enterprise (MBE)! The MBE Certification Program is designed to help us connect with opportunities to sell our services to New York City agencies. Overall, our participation in the MBE program will strengthen our ability to increase capacity and effectively contribute to the City's economy.
---
Metro CSG Awarded US SMB Champions Club Partner of the Year for the New York Metro Area
July, 2015

At the Microsoft Worldwide Partner Conference in Orlando, Florida, we have been honored with our second Microsoft Partner of the Year award. The award recognizes Metro CSG as the premier SMB Champions Club partner in the New York Metro area for 2015. The Champions Club is an invitation only Microsoft program representing partners that have committed themselves to advancing the cloud within their communities both large and small. We thank our valued partners and customers, without whom this prestigious award would not be possible.
---
Microsoft Surface eCommerce Site Launched
July, 2015

Following our recent achievement of Surface Reseller status, we have launched our very own online store for browsing the products we have for sale! In addition to selling Microsoft Surface tablets and their accessories, we also have Skype for Business optimized Polycom Phones available. We are accepting PayPal as our primary method of payment, though we do offer invoicing as well. Leasing options can be made available by request.
You can visit our site here.
---
Metro CSG Achieves Silver Cloud Platform Competency
July, 2015

We're thrilled to announce our new status as a Silver Certified Cloud Platform Partner! Our seventh Microsoft competency to date, Cloud Platform recognizes exceptional cloud services focused in Microsoft Azure. This honor is held by only a handful of Microsoft Partners, comprising a mere 0.02% of the entire Partner Program's membership. As part of this prestigious group, we're offering better Azure services and support than ever before.
---
Congratulations to Heather LaVere, 2nd Place MEC Facilitator 2015
June, 2015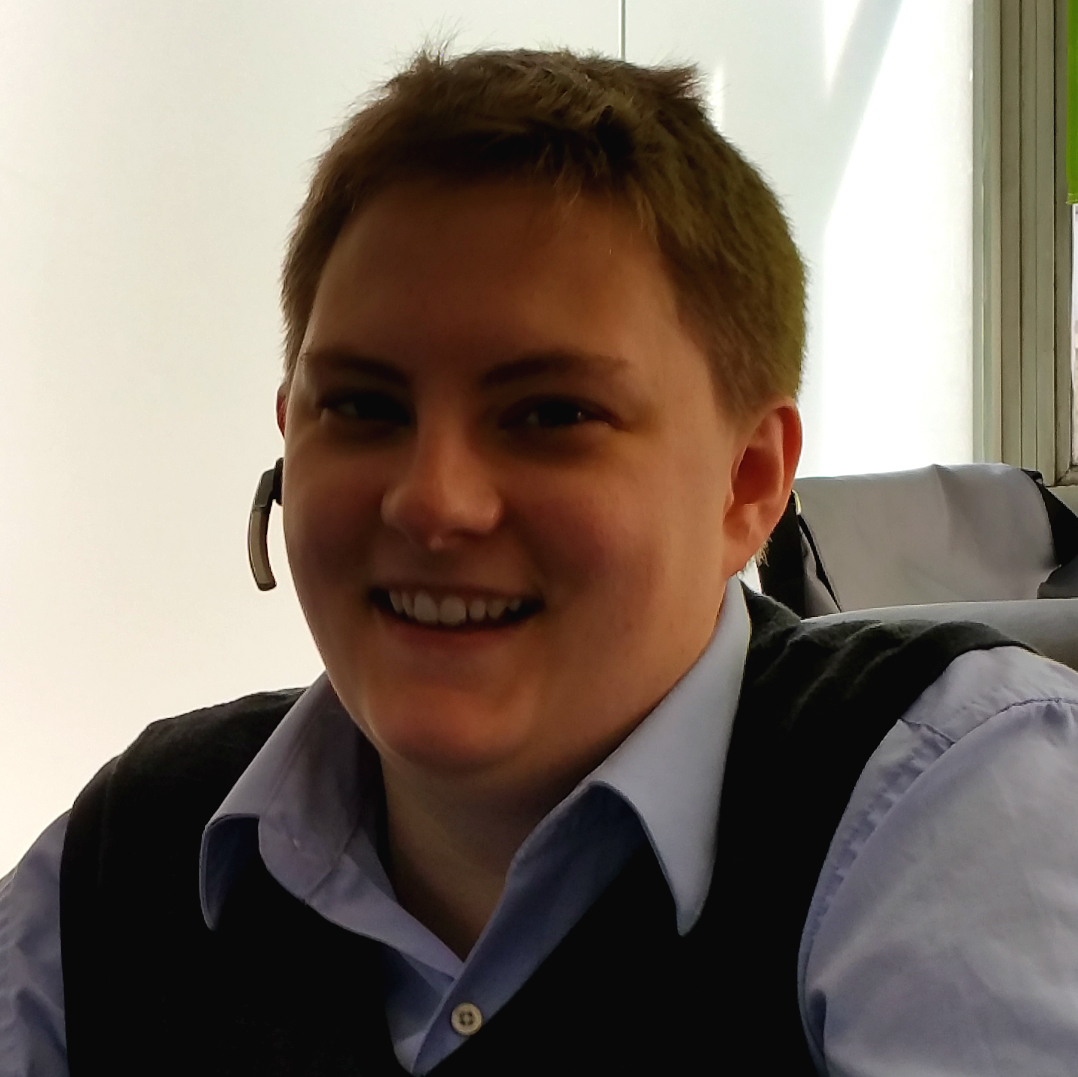 Metro CSG is pleased to announce that our very own Heather LaVere has been recognized as host of the second most Office 365 demos in the country. This well earned distinction is the result of a dedication to providing accessible cloud learning experiences for the businesses in our community. Held several times per month, these events serve to immerse attendees in an Office 365 powered mock office and give a true hands-on experience with the software. Our next demo will be held on June 25th.
---
Metro CSG Authorized as Microsoft Surface Reseller
June, 2015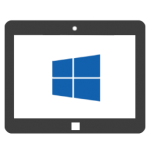 This month we've been approved to resell Microsoft Surface tablets through hardware distribution giant, Tech Data. As authorized resellers, Metro CSG is recognized as a preferred vendor for the popular Microsoft tablet computer and its accessories. We are also able to offer leasing options for businesses through this program. For more information on buying and leasing through our company, please contact us.
---
Microsoft Azure Site Launched
April, 2015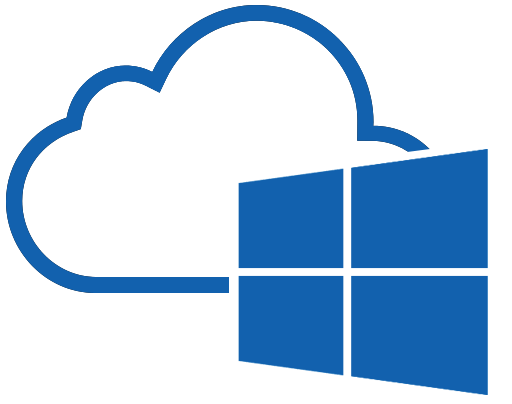 Today we've officially launched superazure.com, our new site dedicated to promoting Microsoft Azure use within small and midsize businesses. Our goal was to create a resource for business owners to educate themselves on the many Azure services available, as well as find Azure pricing information and answer any general questions about the platform. So, if you're considering the cloud for your business, visit our site today!
---
Metro CSG Takes to Web Development
March, 2015

We're pleased to announce the completion of our very first web development project! Metro CSG has begun offering services in WordPress site building and hosting to companies looking to establish a presence on the web. Our first customer was CTI Construction, Inc, a Queens based general contractor which has managed the construction of numerous commercial and residential spaces across the New York metro and Long Island area. Take a look at their site: www.ctigcusa.com
---
Metro CSG Rebrands with New Logo for 2015
January, 2015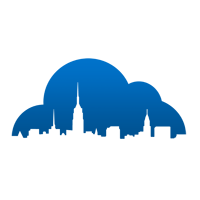 For the New Year, we've created a new logo in house to better represent our identity and values as a IT service provider. As cloud specialists, we felt this aspect of our company was not fully represented and we wanted to change that. Now you can see what we're all about! Aside from symbolizing our goal of getting all of New York into the cloud, we also feel this imagery gives a sense of unity and cooperation, much like one a business may experience after being hosted there.
---
Metro CSG to Host Customer Appreciation Party
December, 2014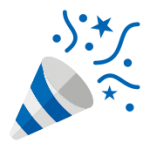 Next week, we're holding a party to show our gratitude to the great clients and partners that have given us a great year. Hosted at Microsoft's Times Square offices, we're offering our customers a unique opportunity to explore the location and meet our team. This event is sponsored by Spirits of Bhutan, who have generously donated some of their K5 Premium Himalayan Whisky to serve to our guests.
---
Metro CSG Achieves Two Gold Competencies from Microsoft
November, 2014

We're proud to announce our achievement of Gold competencies in Cloud Productivity and Small & Midmarket Cloud Solutions. Specific to Office 365, these two competencies are awarded for expertise in cloud migration, configuration, and general knowledge specific to the platform. As one of only a handful of Microsoft partners holding both distinctions at the gold level, Metro CSG has been recognized as a best in class provider of Office 365 services.
---
October, 2014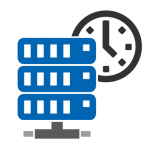 With nine months to go before Microsoft pulls the plug on Windows Server 2003, time is critical for organizations to find a replacement. Failure to upgrade has the potential to greatly complicate day-to-day operations. With this in mind, we're now offering time sensitive consultations for businesses running the aging platform to discover what their best option is. From there, we can develop and implement a migration plan to the leading Microsoft alternatives for your datacenter.
---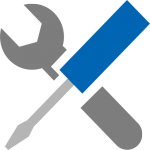 August, 2014
At Metro CSG, we recognize that with advanced technology comes advanced maintenance and management. For that reason, we have carefully developed new subscription based plans for Office 365 to reduce technological burdens. Designed to fit the needs of a number of company types, each plan offers a differing range of coverage and services to help meet business goals--starting with 24/7 remote help desk coverage and free email migration.
---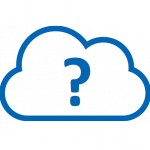 August, 2014
Metro CSG is excited to offer free infrastructure assessments for businesses considering migration to Office 365. Overall, this new service aims to help businesses determine what their best option is for adopting cloud technology, as well as assist them in preparing for a successful migration without unwelcome surprises. For a limited time, those who use the service will enjoy specialized pricing on migration to the cloud!
Press Release: www.prlog.org
---
Metro CSG Awarded NY Metro SMB Partner of the Year 2014
August, 2014
We are excited to announce that we have won the Microsoft Partner of the Year Award for 2014. This award recognizes us as a top performing partner delivering cloud services and solutions to small and midsize businesses.To earn this recognition, we have established a proven track record of providing these businesses with the technology they need to grow and thrive. As a Gold Certified Microsoft Office 365 partner we are honored to receive this award.
---
May, 2014
Metro CSG, in conjunction with Microsoft, is excited to announce that they are hosting a hands–on interactive session featuring Office 365. Metro CSG is offering two different times to attend the session: May 28th and May 29th from 11am-12pm. Both sessions will be held at the Microsoft Headquarters in Time Square (11 Times Square 6th Floor, New York City).
---
Metro CSG is authorized as a Microsoft Authorized Education Reseller - Academic Volume Licensing.
March, 2013
The Authorized Education Reseller program was designed to ensure that resellers are able to offer the highest levels of knowledge and support to educational institutions during the buying process. Partners with this designation have the experience required to make sound recommendations to schools regarding licensing and implementation.
---
Metro CSG has been accepted in Windows Azure Circle
November, 2012
Windows Azure Circle is a community of trusted partners enabled through readiness, support and incentives capable of driving Windows Azure based solutions at scale. This enables Metro CSG's team better assisting our customers utilizing Cloud technology.
---
Metro CSG achieves the Microsoft Gold Small Business competency
November, 2012
We proudly announce the Microsoft Gold Small Business competency.This highly coveted status showcases our best-in-class capabilities which have undergone a rigorous and auditable approval process. This achievement further highlights to the highest degree, our commitment to SMB customer marketplace.
---
Metro CSG have received Microsoft Silver Small Business Competency.
August 2012
The newly added Microsoft Small Business Competency is designed to target Cloud computing, cloud transition partners like Metro CSG. We are committed to help more SMBs to take advantage of cloud computing to increase their productivities, work from anywhere and save cost.
---
Metro CSG achieves Microsoft Dynamics CRM Certification.
March 2012
We are very proud to announce that Metro CSG has now become a certified reseller partner of Microsoft's Dynamics CRM. Dynamics CRM is another cloud-based business tool that we are happy to add to our other cloud-based solution offerings from Microsoft: Office 365 & Intune.
---
Metro CSG achieves SMB cloud champions Tier 3 (Top tier) status.
March 2012
Microsoft SMB Cloud Champions Club identifies VARs and MSPs that are rapidly deploying cloud & SaaS applications with customers. Metro CSG is recoganized as the top tier partner US nationwide.
---
Metro CSG achieved Cisco Authorized Technology Provider (ATP) Partner status.
January 2012
[Metro CSG achieved Cisco Authorized Technology Provider (ATP) Partner status. Cisco ATP] is a Cisco invitation only program. Metro CSG has demonstrated Cisco TelePresence relevant job, industry, and market credentials. Our goal is to utilize technology to make your business communication more effectively.
---
Metro CSG has achieved Cisco Premier Partner Status
October 2011
Metro CSG is proud to announce we have achieved the prestigious "Cisco Premier Partner" status. What this means to you, our clients, is that we can now offer an even higher level of service and expertise. We are one of a small group of partners at this level in the NY Metro area.
---
Metro CSG achieves Microsoft Silver Competency in Mid-Market Solutions
September 2011
Metro CSG is proud to announce the honor of our achievement in Microsoft Silver Competency in Mid-Market Solutions, designating our company as a team of true experts in the Microsoft technologies our clients depend on each and every day. Only the top five perfect of worldwide Microsoft Partners achieve this level of competency. That means when you partner with Metro CSG for Microsoft solutions, you're getting the brightest minds in the industry on your team.
---
Metro CSG is one of the top Microsoft Cloud Champion Club partners in US East.
September 2011
Microsoft's SMB Cloud Champions Club identifies VARs and MSPs that are rapidly deploying cloud & SaaS applications with customers. Metro CSG is one of the top Microsoft Cloud Champion Club partners in US East.
---
Metro CSG achieves Unified Communication Microsoft Silver Competency
June 2011
Metro CSG now has the prestigious honor of achieving Microsoft Silver Competency, setting our company apart from the competition with a proven Microsoft skill set our loyal clients can rely on. Only the top five percent of Microsoft Partners worldwide are given this highly sought-after competency, designating Metro CSG as a true team of experts in the Microsoft technologies you count on to keep your business running smoothly each and every day.
---
Metro CSG acquires Xerox Peak Silver Reseller status
June 2011
Metro CSG has recently been named a Xerox Peak Silver Reseller, designating our company as a premier resource center for the sales and support of the Xerox products your business counts on each and every day. Find out why so many clients like you are turning to Xerox solutions for more efficient and cost-effective business processes - contact our Xerox experts today!